Filter a Power BI report passing parameters through URL
Power BI offers us a very sympathetic way to bring a bit more flexibility into our Reports. It's not a brand-new feature, but I'm not sure that you know it!
You can display a report and automatically have a page filtered by the parameters you define in the URL.
Why is it cool?
But
It's indeed not a way to add security to your reports!! (Filter can be removed by your users) => The Row-level security is what you need.
It's not possible to use it in an iframe with a report "published to web"
First, Microsoft wrote already a nice article on this topic. I suggest you read it for more information.
https://docs.microsoft.com/en-us/power-bi/collaborate-share/service-url-filters
How to
Open your report in Power BI Service and go to the page you want to filter
Click on the address bar and at the end of this line, add the following code ?filter=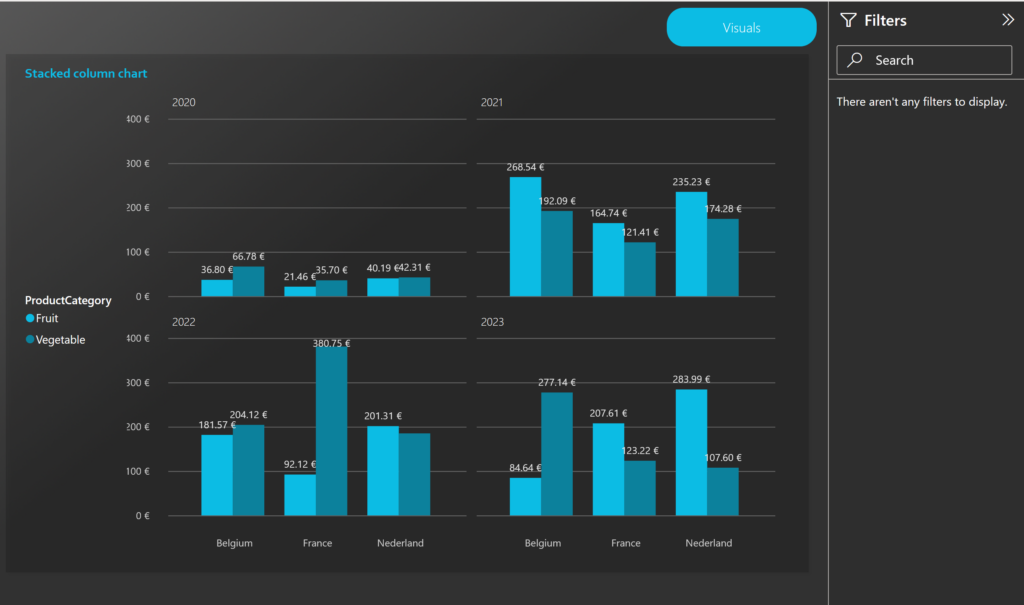 Filter on numeric value
?filter=Calendar/Year eq 2022
The first part of this expression refers to the dimension (Table) -> Calendar
The second part refers to the attribute name in this dimension -> Year
eq means equals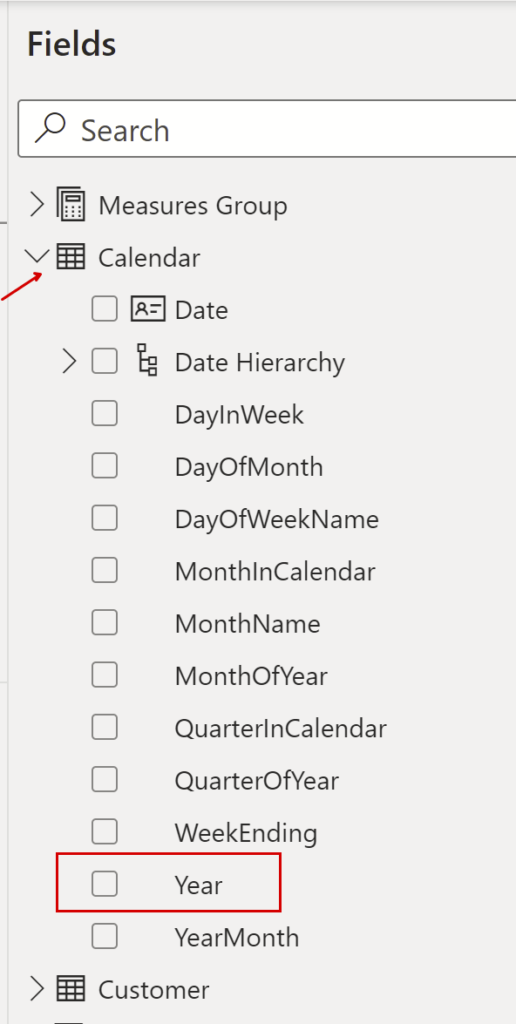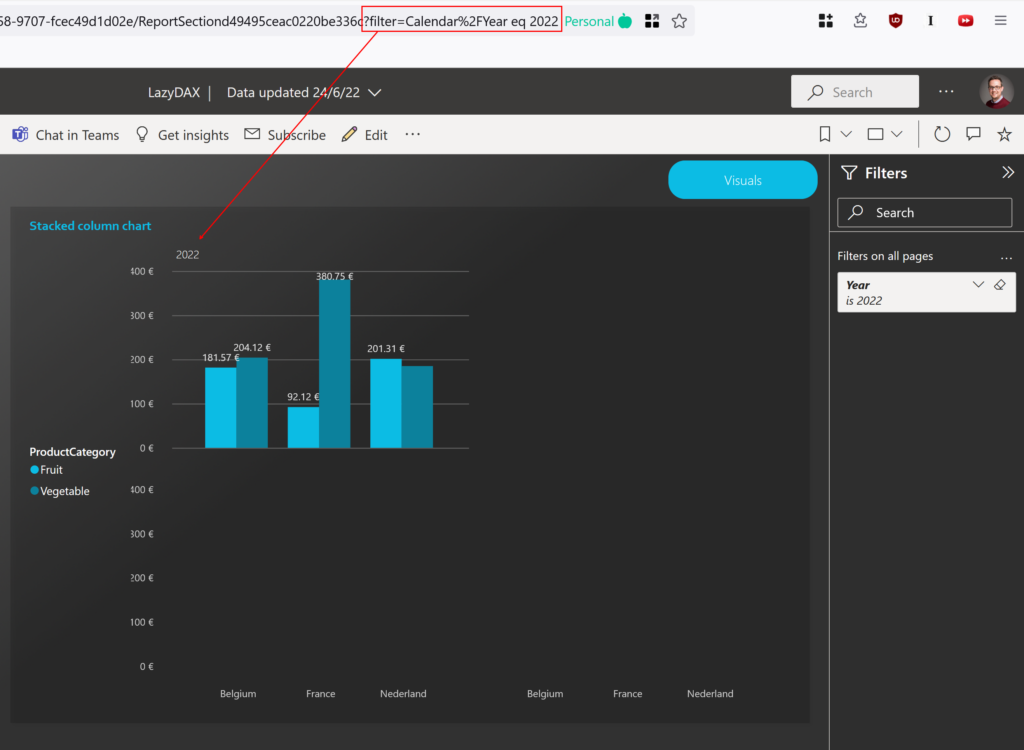 Filter multiple numeric values
?filter=Calendar/Year in (2022, 2023)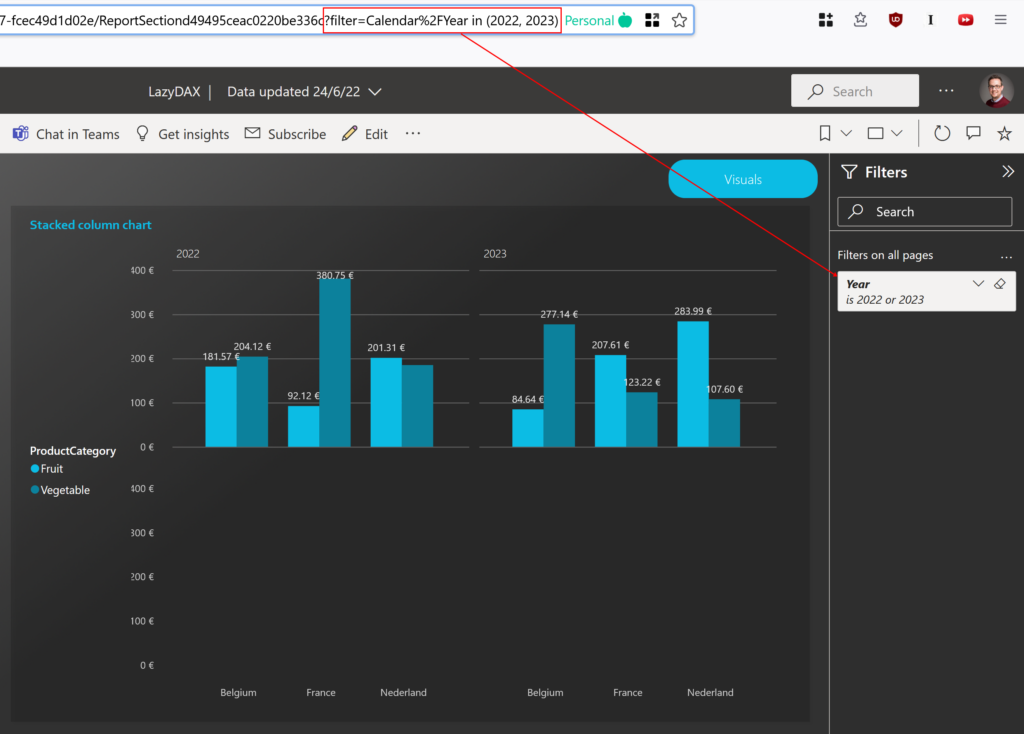 Filter on a text value
?filter=Product/ProductCategory eq 'Fruit'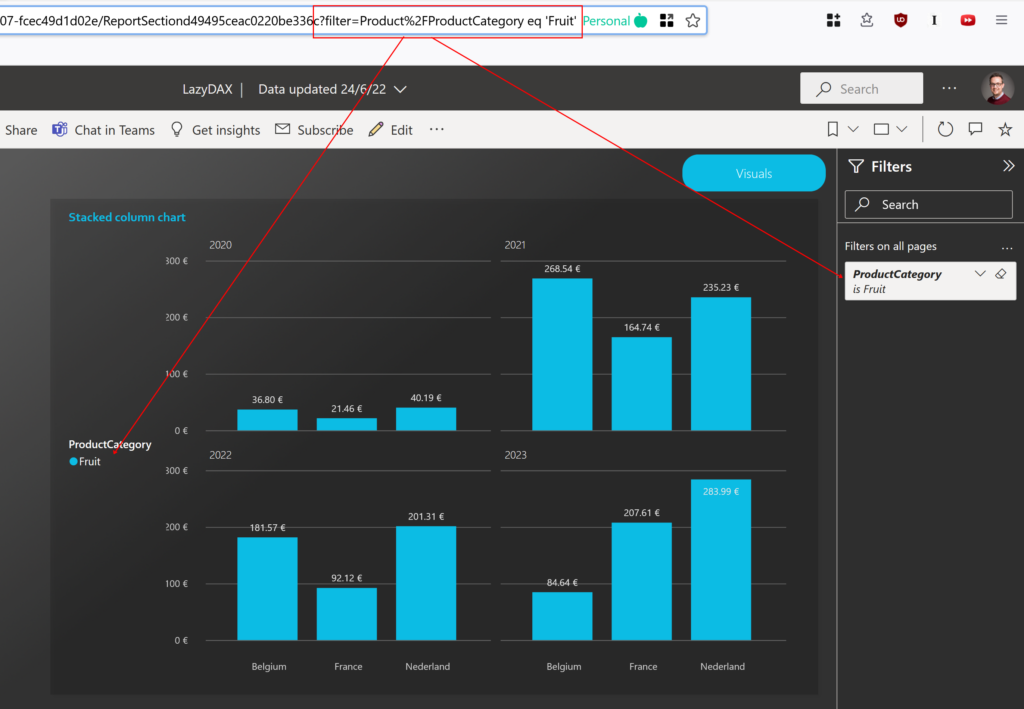 Filter multiple Text values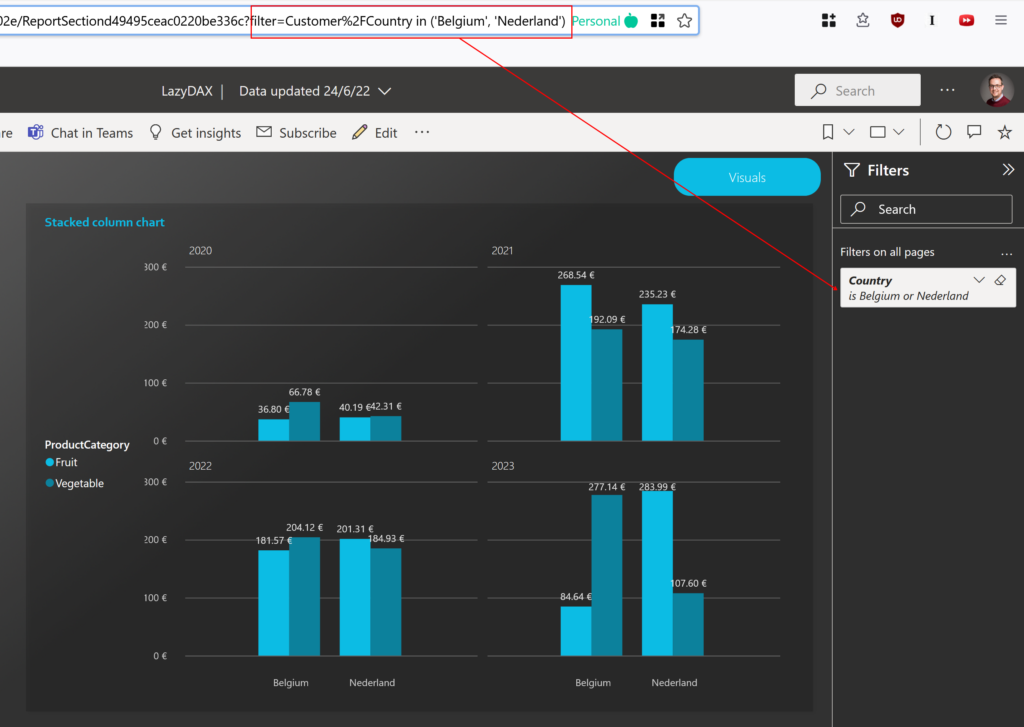 Add Multiple filter on differents attributes
?filter=Customer/Country in ('Belgium', 'Nederland') and Product/ProductCategory eq 'Fruit' and Calendar/Year ge 2021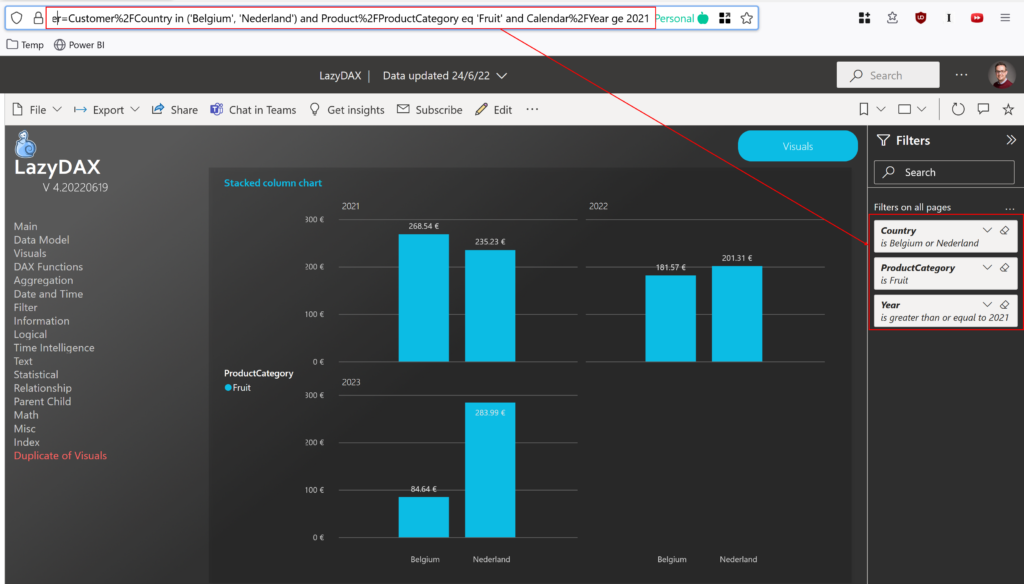 More operators are available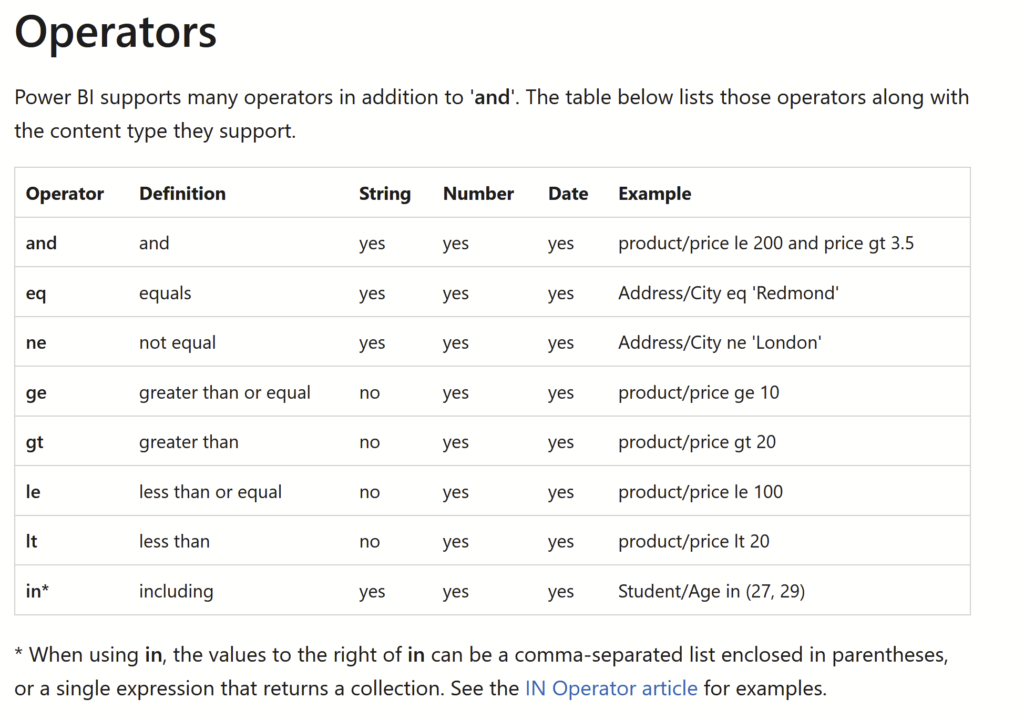 Like mentioned at the beginning, everything is already well explained on the Microsoft website: https://docs.microsoft.com/en-us/power-bi/collaborate-share/service-url-filters
---